To book your accommodation or activity, kindly fill out the form
Join our qualified guides on a variety of game activities, including Game Drives, Rhino and Giraffe tracking, or become a Friend of Mokolodi and be able to drive yourself around the reserve. Alternatively, cycling is also permitted in the reserve and offers a unique perspective on viewing some of the reserve's species.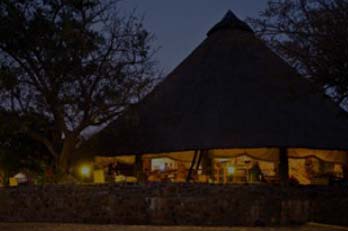 Mokolodi Nature Reserve offers guests accommodation in five well-appointed self-catering chalets overlooking a waterhole within the Reserve. Five private camping sites are also available. The Reserve boasts a Conference Venue with a magnificent view, as well as a Curio Shop, Tea Garden, and Restaurant that serve a variety of delicious dishes.
Mokolodi Nature Reserve has a wide variety of unique experiences on offer. View our gallery to see more of our Reserve and top class facilities.
Conference & Wedding Venue
World's View offers stunning vistas across the Reserve and is an ideal location for conferencing and weddings. With three modern conference rooms available, the facilities cater for groups of varying sizes and with various requirements.